Planning a spa party for girls can be a fun and relaxing way to celebrate a special occasion, such as a birthday or graduation. Following a few simple tips can help ensure that your spa party is a success. This post will outline some of the best tips for planning the perfect spa party. Read on to learn more!
How to throw the perfect spa party
Choose a party theme and send out invitations accordingly. Consider a theme incorporating spa treatments, such as a "pamper party" or "girl's night in" theme.
Make sure to have plenty of spa-related supplies, such as face masks, cucumber slices for the eyes, nail polish, and other beauty products.
Set up a special area in your home for the party, complete with makeshift "spa stations" where guests can enjoy different treatments.
Serve light refreshments and snacks that fit the party's overall theme. For example, offer healthy fruit smoothies or green tea instead of sugary drinks.
Plan fun activities everyone can enjoy, such as creating DIY face masks or giving each other manicures and pedicures.
Make sure to have plenty of relaxation time built into the party schedule so guests can unwind and enjoy being pampered.
Send guests home with a special goody bag filled with spa-related items, such as scented candles, bath salts, or lotions.
How to host a DIY spa party for stress relief
If you're looking for a fun and relaxing way to spend some time with your friends, why not host a DIY spa party? All you'll need are simple supplies and a few hours to enjoy quality R&R. Here's everything you need to know about how to throw the perfect spa party at home.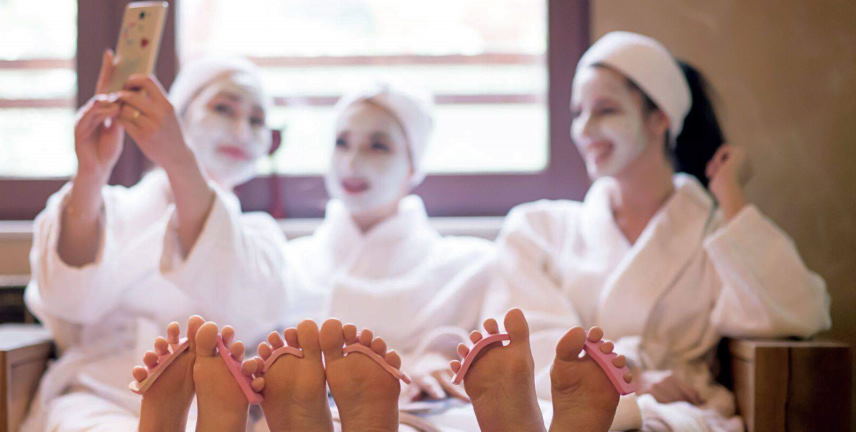 Spa Supplies:
You'll need to gather supplies for your spa party to get started. You can easily find most of these items online or at your local beauty supply store. Here's a list of what you'll need:
Facial masks (cucumber or clay masks are great for refreshing and cleansing the skin)
Eye masks (to help reduce puffiness and dark circles)
Body scrub (for exfoliating the skin)
Bath bombs or essential oils (for a relaxing bath)
Towels (to keep things clean!)
Robes or comfortable clothes (optional, but nice for after the spa treatments)
Setting up:
Once you have all of your supplies, it's time to start setting up for your party. You can set up individual stations for each spa treatment if you have a large enough space. Otherwise, clear a few areas where everyone can comfortably sit or lie down. Make sure to have some soothing music in the background to set the mood.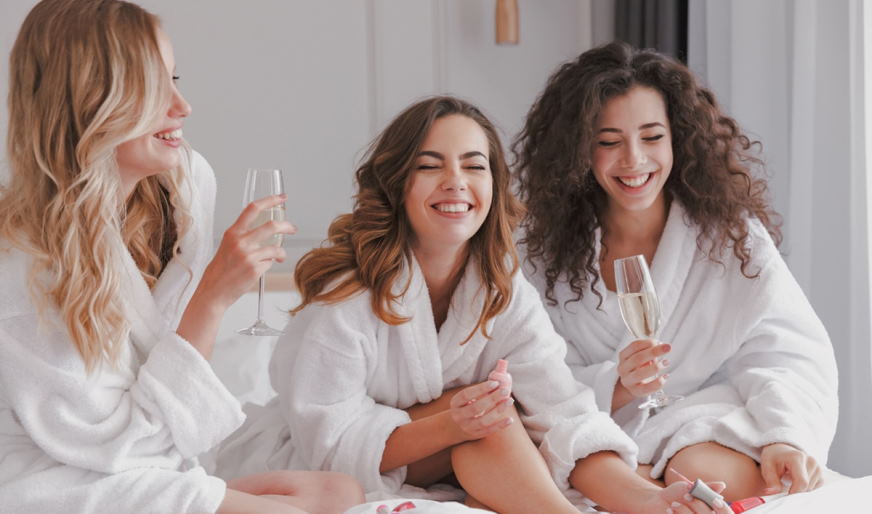 Spa Treatment:
Now it's time for the fun part – the spa treatments! Start by having everyone apply a facial mask and then relax for about 15-20 minutes while the masks work their magic. Afterward, remove the masks and follow up with an eye mask if desired.
Next, it's time for a body scrub. Have each person apply the body scrub to their damp skin and then massage it for a few minutes before rinsing off. This will help exfoliate the skin and leave it feeling soft and smooth.
Finally, finish things off with a relaxing bath. Add bath bombs or essential oils to the tub to help create a soothing atmosphere. Let everyone soak for at least 20 minutes before emerging refreshed and relaxed.
After the Spa:
Once everyone has finished their spa treatments, it's time to relax and enjoy some light refreshments. Have a few healthy snacks on hand, like fruits and vegetables, as well as some sparkling water or herbal tea. Then, let everyone take their time getting dressed in their robes or comfortable clothes and enjoy each other's company.