Summertime is the best time for pool parties! If you're looking to throw a party that your friends and family will love, check out these tips for planning the perfect pool party. From food and drinks to entertainment, we've got you covered. So get ready to dive into summer fun!
Tips for hosting a great pool party
Summer is the perfect time to celebrate by hosting a pool party. A pool party is always a good idea, whether you're celebrating a birthday, an engagement, or simply the end of the workweek. But if you've never hosted one before, the planning process can seem daunting. Luckily, we're here to help. Here are some tips on how to plan the perfect pool party:
Choose a date and time
The first step in planning any party is choosing a date and time. When selecting a date for your pool party, consider factors like weather and the availability of your guests. You'll also want to think about what time of day would be best for your party. For example, an evening pool party might be best if you're planning on serving food. But a daytime pool party would be more appropriate if you want to have some drinks and enjoy the sunshine.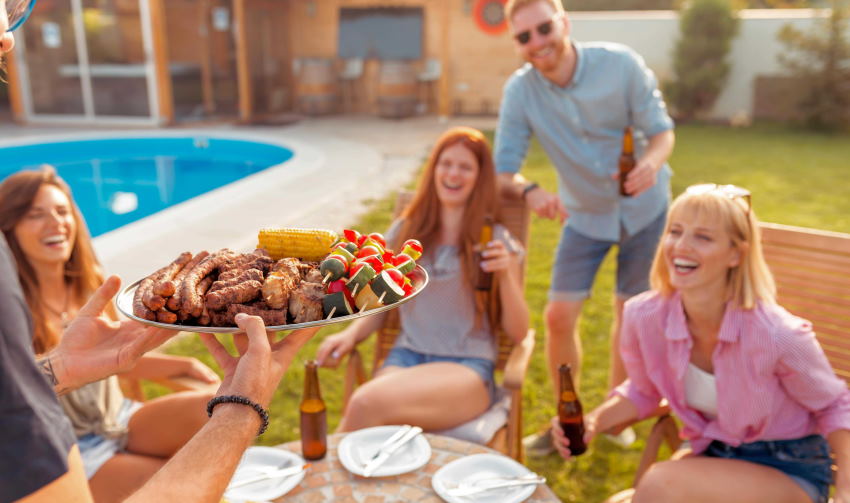 Send out invitations
Once you've chosen a date and time for your pool party, it's time to start sending out invitations. You can either go the traditional route and send paper invitations or use one of the many online invitation services (Evite is a good option). Be sure to include all the important details in your invitations, such as the date, time, location, and what kind of attire your guests should wear (e.g., bathing suits, cover-ups, etc.).
Plan the menu
If you're planning on serving food at your pool party, you'll need to start thinking about what you'll make. Finger foods and appetizers are always good, as they're easy to eat without getting too messy. You can never go wrong with classics like chips and dip, vegetable platters, and fruit skewers. If you want to get a little more creative, there are plenty of great recipes for pool party-friendly dishes online. Just do a quick search, and you'll surely find something everyone loves.
Set up the pool area
Now it's time to start thinking about how you want to set up the pool area. If you have a lot of guests coming, you'll need to make sure there's enough seating for everyone. Beach chairs, lounge chairs, and towels are all must-haves. You might also consider setting up a few umbrellas or tents to provide shade for your guests. And don't forget about the pool toys! Inflatable rafts, noodles, and water guns are always a hit for kids and adults.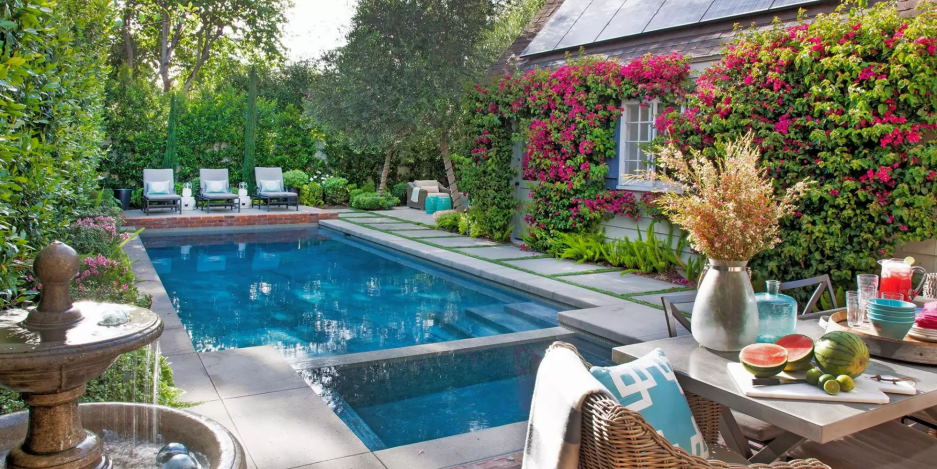 Fun and easy pool party ideas to keep your guests entertained!
If you're looking for fun and easy pool party ideas, look no further! Here are a few great ways to keep your guests entertained:
Set up a volleyball net in the pool and have a tournament!
Set up a Slip' N Slide or sprinkler for some wet and wild fun!
Have a water balloon fight! Fill up balloons with water and let the battle begin!
Play some pool games! Marco Polo is always a classic, or try something new like Sharks and Minnows.
And of course, don't forget the music! Create a killer playlist to keep the party going all day long.
So there you have a few great ideas to help make your pool party a success! All that's left to do is invite your friends and family and get ready to have some fun in the sun!